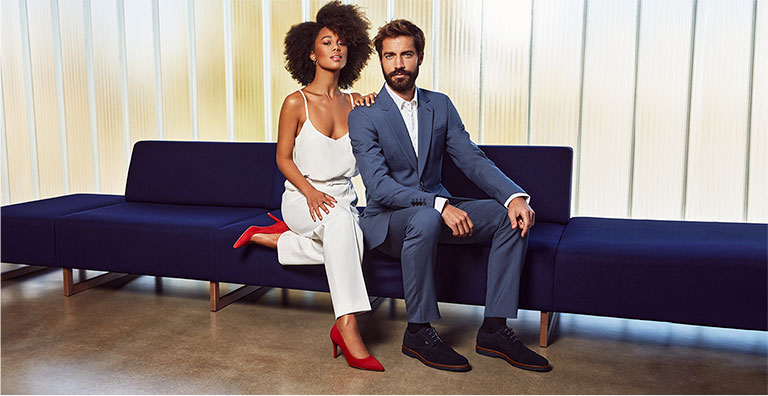 Live elegantly
CUTTING-EDGE CLASSICS
In the new spring-summer 2021 season, comfort continues to be at the very heart of all our designs, with soft leathers, flexible soles and new materials like Dry Alive. The appearance and structure of this material is similar to that of leather, but with a 200 times higher absorption capacity. Dry Alive also has a permanent antibacterial function that prevents odours developing
The Cortland loafer is one of the designs in this collection that features this series of new materials. It's also made with materials that provide durability and flexibility.
Women's shoes feature new prints inspired by the floral style of Baroque tapestries and Damask wallpaper. The "logomania" trend is gaining strength and our "M" is featured prominently on sneakers and flat sandals.
Discover our new collection now!